Augustine: The Decline of the Roman Empire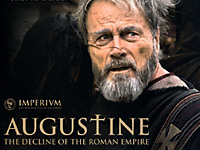 In 430 AD, in the besieged city of Hippo, the seventy year-old bishop Augustine tells Jovinus, a captain of the Roman guards, the story of how his Christian mother, Monica, saved him. Born in the North African city of Thagaste, Augustine studied in Carthage, becoming an accomplished but dissolute orator. After converting to Manichaeism, a guiltfree religion, he was called to the imperial court in Milan to serve as an opponent to the Christian bishop Ambrose. But when the Empress Justina ends imperial guards to clear out a basilica where Augustine's own mother is worshipping, he is won over to Christianity...
---
St. Giuseppe Moscati: Doctor to the Poor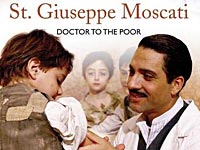 Giuseppe Moscati, "the holy physician of Naples," was a medical doctor and layman in the early 20th century who came from an aristocratic family and devoted his medical career to serving the poor. He was also a medical school professor and a pioneer in the field of biochemistry whose research led to the discovery of insulin as a cure for diabetes. Moscati regarded his medical practice as a lay apostolate, a ministry to his suffering fellowmen. Before examining a patient or engaging in research he would place himself in the presence of God. He encouraged his patients to receive the sacraments. Dr. Moscati treated poor patients free of charge, and would often send someone home with an envelope containing a prescription and a 50-lire note...
---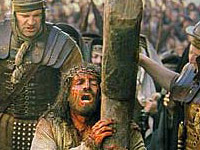 The Passion of the Christ (Latin: Passio Christi) is a 2004 film directed, co-written and co-produced by Mel Gibson. It is based on the New Testament accounts of the arrest, trial, torture, crucifixion, and resurrection of Jesus Christ, events commonly known as The Passion. The film's dialogue is in Aramaic, Latin, and Hebrew, with English subtitles. It is the highest grossing non-English language and R-rated film ever to be released...
---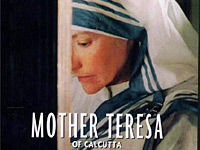 Mother Teresa of Calcutta is a 2003 biographical television film based on the life of Mother Teresa, the founder of the Missionaries of Charity religious order. The film stars Olivia Hussey in the title role and received a CAMIE award in 2007. The film was originally produced as the Italian television miniseries Madre Teresa...
---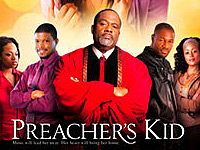 Small-town preacher's kid Angie King leaves the church and her home to pursue a dream of singing stardom. Luckett plays Angie, the daughter of a stern but loving bishop, whose attraction to the hunky star (Tank) of a traveling gospel show takes her on the road…and into romance, heartbreak and the realization that happiness may lie in the home she left behind...
---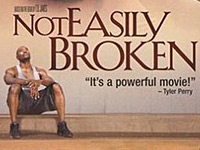 Not Easily Broken is an 2009 American drama film directed by Bill Duke. The film is written by Brian Bird based on T. D. Jakes's novel of the same name. After years of disagreeing on what true happiness, success, and love really are, Dave (Morris Chestnut) and Clarice Johnson (Taraji P. Henson) have finally reached a breaking point in their marriage. When Clarice is severely injured (and crippled) in a car accident, the interference of her cackling mother Mary (Jenifer Lewis), the obvious truth that more than just her injuries need immediate attention is exposed...
---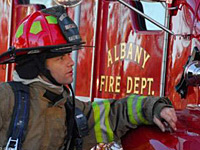 At work, inside burning buildings, Capt. Caleb Holt lives by the old firefighter's adage: Never leave your partner behind. At home, in the cooling embers of his marriage, he lives by his own rules. Growing up, Catherine Holt always dreamed of marrying a loving, brave firefighter... just like her daddy. Now, after seven years of marriage, Catherine wonders when she stopped being "good enough" for her husband..
---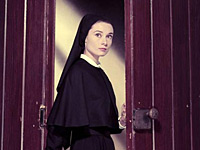 The Nun's Story is the title of a 1956 novel by Kathryn Hulme. Hulme wrote the book based partly upon the experiences of her friend, Marie Louise Habets of the Sisters of Charity of Jesus and Mary, a Belgian nurse and an ex-nun (it is often erroneously stated that the book was based upon Hulme's own experiences). The lead character of the book, Sister Luke (real name Gabrielle Van Der Mal) finds her faith tested in Africa where she finds herself at odds with headstrong Dr. Fortunati, operator of a remote Congo hospital, with whom she gradually builds respect, and again during World War II when she is ordered not to take sides. Ultimately, Sister Luke is forced to decide whether to remain in the convent or return to the outside world...
---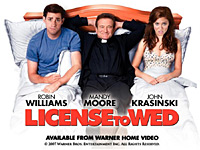 Sadie Jones (Mandy Moore) has always longed to marry the man of her dreams in her family church. Though she has found her lifetime companion in Ben Murphy (John Krasinski), Sadie is distressed to learn that St. Augustine's has only one wedding slot available over the next two years, though after re-checking their planning book, they find that the wedding can be held in three weeks. While Sadie and Ben do qualify for the slot, the church's eccentric minister, Reverend Frank (Robin Williams), will not wed the couple until they agree to attend his prenuptial course (shortened, due to the new date, from three months to three weeks)...
---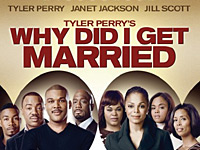 The film is about the difficulty of maintaining a solid relationship in modern times. Eight married college friends plus one other non-friend (all of whom have achieved middle to upper class economic status) go to Colorado for their annual week-long reunion, but the mood shifts when one couple's infidelity comes to light. Secrets are revealed and each couple begins to question their own marriage. Over the course of the week, the couples battle with issues of commitment, betrayal and forgiveness and examine their lives as individuals and as committed couples. This film explores the resultant emotional impact that fidelity and love have upon the constitution of marriage...
---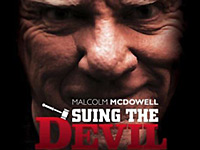 Luke O'Brien (Bart Bronson), a washed-up salesman turned night law student, decides to sue satan for 8 trillion dollars. On the last day before Luke files a default judgment, satan (Malcolm McDowell) appears to defend himself. On satan's legal team are ten of the country's best trial lawyers. The entire world watches on Legal TV to see who will win the Trial of the Century...
---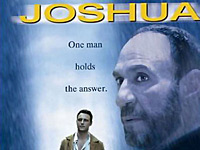 Joshua is a 2002 film based on the novel of the same name by Joseph F. Girzone. The movie was produced by Crusader Entertainment LLC and directed by Joseph Purdy. The movie is about a mysterious man named Joshua (Tony Goldwyn) who appears in a small town named Auburn and begins changing the lives of everyone he meets, simply by being around them. He takes up residence in a barn that he rents from Joan Casey to use as his home and woodcarving shop. To the surprise of a local priest, the roof does not leak after Joshua moves in, despite the many holes in it. The more time he spends in town, the more attention he draws to himself simply by doing what he does. He begins by rebuilding the Baptist Church which was destroyed during a storm the year before. He gets the attention of many locals by carrying a huge log of ash through town and out to his barn, some estimates range that it weighs at least 500 pounds...
---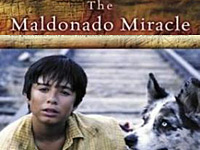 Salma Hayek makes her directorial debut with this made-for-cable family film about the power of faith. San Ramos is a Mexican-American border town with a dwindling population and a dearth of hope--even the parish priest, Father Russell (Peter Fonda), is looking for a way out. But when the church's Jesus statue seemingly begins to drip blood, the town experiences a physical and spiritual renaissance...
---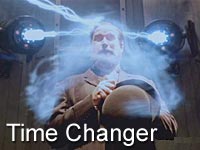 Time Changer is an independent Christian film directed by Rich Christiano and released by Five & Two Pictures in 2002. In the movie, Dr. Norris Anderson (Gavin MacLeod) uses his late father's time machine to send his colleague, Bible professor Russell Carlisle (D. David Morin), from 1890 into the early 21st century. The film was also one of the very first offered through Sky Angel's "Video On Demand" service...
---
Marcelino pan y vino (The Miracle of Marcelino)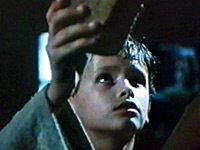 The Miracle of Marcelino (Spanish: ''Marcelino pan y vino'') is a 1955 Spanish film. It was a success, and other countries have produced versions of it. The 1955 film was written by José María Sánchez Silva, who based it on his novel, and directed by Ladislao Vajda. Its stars were Rafael Rivelles, Juan Calvo (who also starred together as Don Quixote and Sancho Panza in the 1947 Spanish film version of Cervantes's Don Quixote) and the young child star Pablito Calvo (no relation to Juan) as Marcelino. The background score and the film's theme song are by Pablo Sorozábal...
---
Thomas More - A man for all Seasons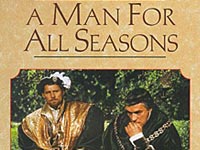 A Man for All Seasons is a play by Robert Bolt. An early form of the play had been written for BBC Radio in 1954, but after Bolt's success with The Flowering Cherry, he reworked it for the stage. It was first performed in London opening at the Globe Theatre (now Gielgud Theatre) on July 1, 1960. It later found its way to Broadway, enjoying a critically and commercially successful run of over a year. It has had several revivals, and was subsequently made into a feature film and a television movie...
---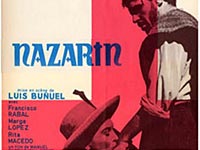 Padre Nazario is a Roman Catholic priest of Spanish heritage living austerely in a hotel on the poor side of town. He is of a quiet, temperate nature and carelessly gives away what little he has, to the point of not caring whenever his room is burgled. He demonstrates understanding and compassion for those he encounters, such as a woman living below him, Beatriz, who is plagued by psychotic episodes and thoughts of suicide, and has a troubled relationship with a man named Pinto...
---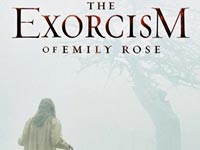 The Exorcism of Emily Rose is a 2005 American horror film directed by Scott Derrickson. The film is loosely based on the story of Anneliese Michel and follows a self-proclaimed agnostic defense lawyer representing a parish priest who is accused by the state of negligent homicide after he performed an exorcism after which the subject died. The film, which largely takes place in a courtroom, depicts the events leading up to and including the exorcism—and ultimately her death—through flashbacks...
---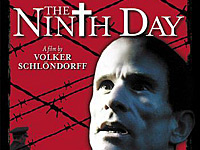 The Ninth Day is a German film, made in 2004 and directed by Volker Schlöndorff. It was released by Kino International. The film is about a Catholic priest from Luxembourg who is imprisoned in Dachau concentration camp, but released for nine days. The story is based on a portion of Pfarrerblock 25487, the diary of Father Jean Bernard (1907–1994). "Pfarrerblock 25487" was recently translated into English by Deborah Lucas Schneider. The English-language translation is entitled "Priestblock 25487: A Memoir of Dachau" and was released in 2007...
---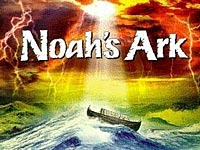 The biblical story of Noah and the Great Flood gets a decidedly unusual retelling in this film, produced as a two-part TV movie and first aired on NBC in May 1999. Noah Jon Voight is an ordinary laborer who one day begins receiving messages from God. It seems the Lord has a special assignment for him: since God is planning on destroying the world with a massive flood, he wants Noah to build a giant ark and fill it with one male and one female of each animal on earth. So why Noah of all people?...
---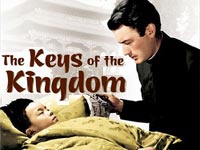 The Keys of the Kingdom is a 1944 American film based on the 1941 novel, The Keys of the Kingdom, by A. J. Cronin. The movie was adapted by Nunnally Johnson, directed by John M. Stahl and produced by Joseph L. Mankiewicz. It stars Gregory Peck, Thomas Mitchell, Vincent Price, Rose Stradner, Edmund Gwenn, Benson Fong, Roddy McDowall, and Sir Cedric Hardwicke. This is the 136-minute chronicle of a Scottish priest (Peck), who is assigned a mission in China...
---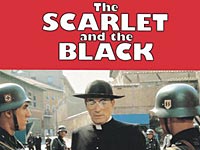 In 1943, Nazi Germany completely occupies Rome. The Pope (John Gielgud) is approached by the SS Commandant for Rome – Colonel Herbert Kappler (Christopher Plummer) who paints a white line around the Vatican confirming the jurisdictional area of the Vatican beyond which SS soldiers cannot enter.
Kappler's main rival is Monsignor O'Flaherty (Gregory Peck) an Irishman who arranges safe haven for escaped prisoners of war in Rome including safehouses. He is assisted in this enterprise by several other patriots such as Miss Francesca Lombardo, and a number of others...
---
Brother Sun, Sister Moon (Fratello sole, sorella luna)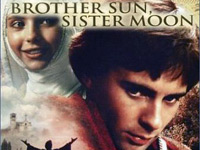 Brother Sun, Sister Moon (Italian: Fratello Sole, Sorella Luna) is a 1972 film directed by Franco Zeffirelli and starring Graham Faulkner and Judi Bowker. The film is a biopic of Saint Francis of Assisi...
---
The Messiah - Prophecy Fulfilled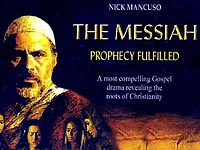 Nick Mancuso plays Rabbi Yehudah an excellent teacher who knows the Holy scriptures... After following and studying Yeshua (Jesus) the Rabbi knows with out a doubt Yeshua, is the Son of the living God that has come to fulfill all the prophecies relating to the Messiahs coming foretold by the prophets... During the Jewish observance of Passover, Rabbi Yehudah and his family share a Seder meal in a traditional Passover sitting... Rabbi Yehudah in a superb teaching explains in detail how the Seder itself, as well as the prophecies of the Torah, have been fulfilled in Yeshua (Jesus). However, during the teaching the Rabbi is challenged by two younger brothers, for his acceptance of Yeshua as the Messiah...
---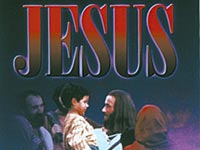 The film's origins date back to 1945 when a young businessman named Bill Bright wanted to privately finance a film about the life of Jesus Christ that was entertaining, Biblically accurate, and which could be translated into non-English languages. Rather than making a film at that time, Bright went on to found a Christian ministry to reach college students called Campus Crusade for Christ in 1951...
---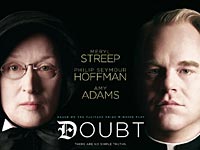 Set in 1964 at a Catholic church in the Bronx, New York, the film opens with the progressive-minded Father Flynn (Philip Seymour Hoffman) giving a sermon on the nature of doubt, noting that, like faith, it can be a unifying force. The next evening, Sister Aloysius (Meryl Streep), the strict and conservative principal of the attached school, discusses the sermon with her fellow nuns, the Sisters of Charity of New York. She asks if anyone has observed unusual behavior that would inspire Father Flynn to preach about doubt, and instructs them to keep their eyes open should any such behavior occur in future...
---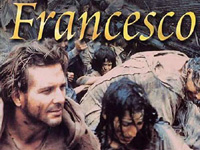 Francesco is a 1989 docu-drama relating in flashback St. Francis of Assisi's evolution from rich man's son to religious humanitarian and finally to full-fledged saint. The film was based on Herman Hesse's Francis of Assisi, which director Liliana Cavani had previously filmed in 1966. It stars Mickey Rourke and Helena Bonham Carter. Greek composer, Vangelis, provided the musical score...
---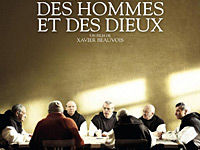 The film opens with a quotation from the Book of Psalms, Psalm 82:6–7: "I have said, Ye are gods; and all of you are children of the most High. But ye shall die like men, and fall like one of the princes." The monks' peaceful routine of the prayer, medical assistance, and community interaction is soon interrupted by the threat of Islamic fundamentalists. When Christian, their elected leader, declines the protection of the corrupt civil authority, the monks divide amongst themselves on the question of whether to stay or flee Algeria...
---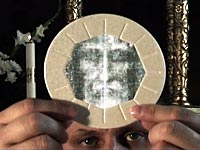 Amateur film about consequences of reception of Holy Communion by people who are in a state of mortal sin...
---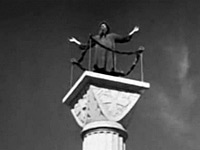 Simón, the son of Simeon Stylites, has lived for 6 years, 6 weeks and 6 days atop an eight-meter pillar in the middle of the desert, praying for spiritual purification. A congregation of priests and peasants salute him and offer him a brand new pillar to stand on and carry on his mission...
---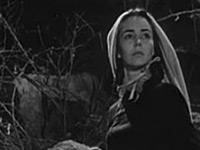 The Song of Bernadette is a 1943 drama film which tells the story of Saint Bernadette Soubirous, who from February to July 1858 in Lourdes, France, reported eighteen visions of the Blessed Virgin Mary. It was directed by Henry King...
---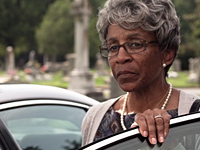 War Room is a 2015 American Christian drama film directed by Alex Kendrick and written by himself and Stephen Kendrick. It is the Kendrick brothers' fifth film and their first through their subsidiary, Kendrick Brothers Productions...
---


The Bible Collection: Jesus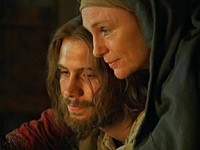 Jeremy Sisto (CLUELESS, SUICIDE KINGS) stars as the son of God in this mini-series that vividly explores the life and mission of Jesus of Nazareth. Epic in scale and production, and featuring a strong international cast (Gary Oldman, Jacqueline Bisset, Luca Zingaretti, Jeroen Krabbe), this drama traces Jesus's journey from simple carpenter to spiritual leader, philosopher and martyr - focusing on his compassionate teachings as well as his relationships with Mary, Joseph, his apostles, persecutors, and the heavenly father...
---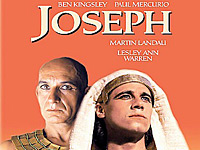 Biblical, made-for-cable film about Joseph, the youngest and favorite son of Jacob, sold into slavery in Egypt by his jealous brothers, who becomes, through intelligence and common sense, one of the Pharaoh's most trusted servants.
A fine dramatization of the Old Testament tale of Jacob's son who rose to power in Egypt, much to the dismay (and chagrin) of his ten older brothers...
---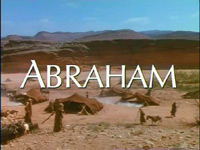 Abraham is a powerful film, based on the most dramatic and moving tale from the Old Testament in which an ordinary shepherd is called upon by God to show his abiding faith in extraordinary ways. Abraham (Richard Harris, Unforgiven and Academy Award nominee for The Field) and his wife. Sarah (Barbara Hershey, Beaches and A Dangerous Woman) heed a divine command to leave home and embark on a difficult journey. Join them on this dramatic odyssey through the desert that leads them to the Promised Land, Canaan, where Abraham would become father to countless future generations...
---
The Bible Collection: Apocalypse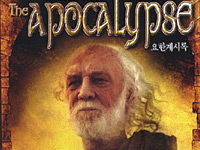 The year is 90 A.D. and the Roman Emperor has unleashed a virulent campaign against the Christians. Held captive by the Romans, the aged apostle John struggles to save Christianity from extinction by sending letters to the Christian communities. Driven by the wish to meet the last living witness of the Lord's passion, the young Christian Irene succeeds in gaining access to John's prison. Entrusting the written record of his visions to her, he begs Irene to spread its message among the Christians. These visions form the contents of the Book of Revelaton. To some, they evoke the end of the world; to others, they allude to the spiritual struggles facing Christians of all eras...
---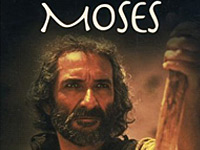 This television miniseries tells the story of the great Biblical prophet, Moses. Moses's mother abandoned the infant, hoping to spare him from the Pharaoh's decree that all first-born sons of the Jews be slain. Ironically, it was the Pharaoh's daughter who discovered the child and took him to the palace, where he lived safely until adulthood. Chosen by God as his messenger, it fell to the sometimes-reluctant Moses to deliver the Lord's word to his people. Ultimately, Moses led Israelites on their exodus from slavery, through the parted waters of the Red Sea to the land of Israel, and received the Ten Commandments from God. Yet Moses himself often had to struggle to make his own people believe in the miraculous power of the Lord...
---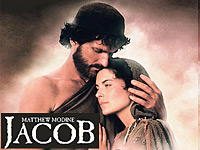 Part of the TNT Bible series, this made-for-cable film stars Matthew Modine as Jacob, who sired the family that would eventually create Israel, and Lara Flynn Boyle as Rachel, the woman he loves. After Jacob succeeds in getting the parental blessing that should have gone to Esau, his elder twin, he earns his brother's eternal hatred. Jacob flees to his Uncle Laban's in order to avoid Esau's wrath, but finds Laban equally dangerous... Filmed in Morocco with an international cast, including top-notch performances by Irene Papas and Giancarlo Giannini...
---
The Bible Collection: Samson and Delilah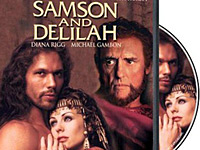 Samson is a simple shepherd with the strength of a titan and the destiny to fight the Philistines and General Tariq. Delilah is a Philistine beauty, torn between her love for the shepherd and loyalty to her people. As told in the Old Testament, Samson's betrayal by Delilah left him in slavery. But Samson's epic revenge vanquished his Philistine foes and made him one of the greatest heroes of the Bible. Samson and Delilah is the powerful tale of a deception that brought down an empire... and sealed their names in eternity...
---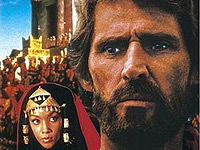 Part of a four volume video Bible series, SOLOMON is the tale of the king of Israel who rules his land with love, peace, and respect. When he meets the Queen of Sheba, her beauty and charm immediately smite him, and he falls hopelessly in love. Against his wishes and desires, she must return to her homeland, leaving the King in a state of deep depression, inevitably leading his kingdom to the verge of collapse...
---
The Bible Collection: Jeremiah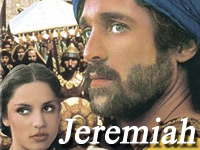 Part of a four volume video Bible series, JEREMIAH tells the tale of the prophet who abandons his family and the woman he loves in order to relay God's message of the impending demise of the Holy City. Although he's met with disbelief and eventually branded a traitor for delivering such atrocious news, he continues his task until his prophecy is fulfilled and Jerusalem is destroyed by the Babylonians...
---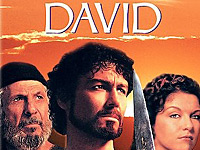 The sixth entry in Turner's Bible Collection, this video will thrill Christians with its portrayal of DAVID, the young shepherd who would go on to defend a nation. Mirroring FORREST GUMP and the films of Hal Ashby, David is a simple man who rises to greatness as he is chosen to be the ruler of Israel. In the process, he defends his people by slaying a giant and becoming a military legend. Nathaniel Parker plays the title character in this television movie of epic scope...
---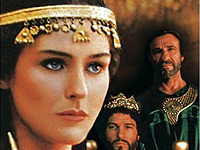 Following the conquest of Babylon, the King of Persia gives a banquet for his people, but his wife, Vashti, refuses to attend. Ahasuerus disowns Vashti and goes in search of her replacement. In his harem, he meets the young girl Esther and falls in love with her. Esther then reveals to Ahasuerus that she is Jewish and asks him to show her people mercy because of a planned genocide of the Jews by the King's right-hand man, Haman. In doing so, she saves the lives of many innocent people...

Into Great Silence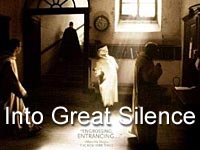 Into Great Silence (German: Die Große Stille) is a documentary film directed by Philip Gröning that was first released in 2005. It is an intimate portrayal of the everyday lives of Carthusian monks of the Grande Chartreuse, high in the French Alps (Chartreuse Mountains). The idea for the film was proposed to the monks in 1984, but the Carthusians said they wanted time to think about it. The Carthusians finally contacted Gröning 16 years later to say they were now willing to permit Gröning to shoot the movie, if he was still interested...
---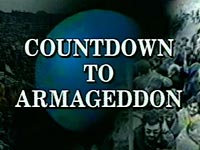 Has any mortal man ever been able to transcend the bounds of time and peer into the future? Throughout history, many have claimed such powers, and some, like Notradamus, the Fatima children, Edgar Cayce, and Jeane Dixon, are widely accepted as having predicted various future events.
Today the world stage is set for the fulfillment of one awesome vision many of these seers had in common, an event so cataclysmic that it will change the world as we know it forever - the final Apocalypse, Armageddon...
---
Hell's Bells: The Dangers of Rock 'N' Roll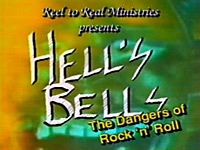 The film "Hell's Bells: The Dangers of Rock 'N' Roll" examines the relationship of rock music to sex, violence, suicide, drug use, rebellion, the occult, and other activities considered immoral by biblical theology. The film portrays various lyrics and visual imagery in rock music and rock stars as evidence that it is satanic or anti-Christian. It also opines on the theory of backmasking. The music in the documentary is music produced prior to the 1990s...
Non-Christian, but not bad films

Pollyanna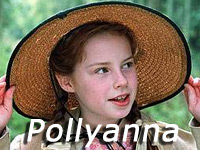 Wealthy, impossible to please lady Polly, whom only gardener Tom's irresistibly charming, indomitably cheerful son Tim, the chauffeur-handyman, can handle, grudgingly lets her late sister's orphaned daughter Pollyanna (11) move into her grand home. The staff takes to the playful brat, who finds the grimly stern dignified house regime stifling, but often gets round it. The happy game Pollyanna's father taught her soon spreads friendship and joy in the village. After succeeding to adopt a stray cat and dog, she sets her mind to 'fellow orphan' Jimmy Bean. Finding recluse rich neighbor Pendleton with a broken leg and another accident starts a cascade involving his and her family's past...
---
The film begins in 1797 with William Wilberforce severely ill and taking a recuperative holliday in Bath, Somerset, with his cousin, Henry Thornton. It is here that William is introduced to his future wife, Barbara Spooner. Although he initially resists any romantic overtures, she convinces him to relate the story of his career. The story flashes back 15 years to 1782, and William recounts the events that led him to where he is now...
---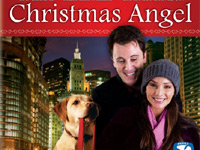 Ashley has been on her own all her life. She feels even more alone this Christmas as she searches fruitlessly for a job. The seasonal cheer around her only rubs salt in her wounds as she scrapes by to support herself and her dog, Dash. But her neighbor, Nick, knows exactly what to do. He offers her a job, to be his assistant in the best work-helping others. There's one catch that Ashley must honor though-she can't tell anyone that her new boss is a sort of Secret Santa, helping others anonymously...
---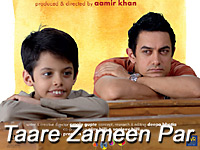 Ishaan Nandkishore Awasthi (Darsheel Safary) is an eight-year-old boy who dislikes school and fails every test or exam. He finds all subjects difficult, and is belittled by his teachers and classmates. But Ishaan's internal world is rich with wonders that he is unable to convey to others, magical lands filled with colour and animated animals. He is an artist whose talent is unrecognised...
---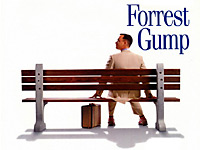 Forrest Gump is a 1994 American epic romantic comedy-drama film based on the 1986 novel of the same name by Winston Groom. The film was directed by Robert Zemeckis and starred Tom Hanks, Robin Wright, Gary Sinise and Sally Field. The story depicts several decades in the life of Forrest Gump, a naïve and slow-witted yet athletically prodigious native of Alabama who witnesses, and in some cases influences, some of the defining events of the latter half of the 20th century in the United States; more specifically, the period between Forrest's birth in 1945 and 1982...
---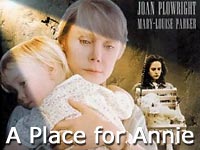 Newborn baby Annie is HIV positive and has been left in the clinic by her drug addicted mother. To prevent being deported to a home where she will wait to die, nurse Susan decides to take care of Annie at her own home. Two years later she plans to adopt the child but suddenly Annie's mother reappears and demands her back. Under the law, Susan, as just the foster-mother, has no claim to the child...
---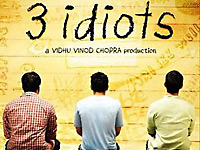 Farhan Qureshi (R. Madhavan), Raju Rastogi (Sharman Joshi) and Ranchhoddas "Rancho" Shamaldas Chhanchad (Aamir Khan) are three engineering students who share a room in the residence of Imperial College of Engineering (ICE). Farhan is studying engineering to pursue his father's wishes over his own wish — to become a wildlife photographer. Raju is studying to get his family out of poverty. On the other hand, Rancho studies for his simple passion in machines. Rancho believes that one should follow excellence, not success, as success will take care of itself if excellence is followed...
---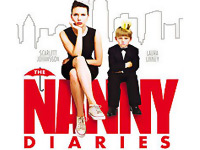 21-year-old Annie Braddock (Scarlett Johansson) has just graduated from Montclair State University. Annie has no idea what or who she wants to be. While sitting in the park, Annie sees a young boy in a uniform almost getting run over. Annie saves him and then the boy's mother, Mrs. Alexandra X (Laura Linney), but when she introduces herself as "Annie", Mrs. X mistakes her words for "Nanny" and hires her to look after her young son Grayer. Annie lies to her mother about taking a job at a bank and, in reality, moves in with the X's to be the nanny for Grayer, the boy she saved...
---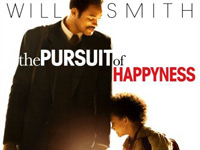 In 1981 San Francisco, Chris Gardner (Will Smith) invests his family's savings in portable bone-density scanners which he tries to demonstrate and sell to doctors. The investment proves to be a white elephant, which financially breaks the family and as a result, his wife Linda (Thandie Newton) leaves him and moves to New York. Their son Christopher (Jaden Smith) remains with his father. While downtown trying to sell one of his scanners, Chris meets Jay Twistle (Brian Howe), a manager for Dean Witter and impresses him by solving a Rubik's Cube during a short cab ride...
---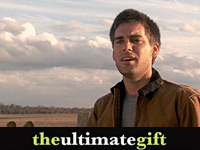 When his rich grandad, Howard "Red" Stevens (portrayed by James Garner) died, Jason (Drew Fuller) thought he was going to inherit a piece of the old man's multi-billion dollar estate, but it came with a condition. In order to get his share of the willed inheritance, Jason must complete 12 separate assignments within a year. Each assignment is centered around a "gift". Gifts of money, friends and learning are among the dozen that Jason must perform before he is eligible for the mysterious "Ultimate Gift" his grandfather's will has for him...
---