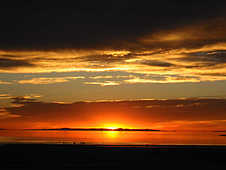 Kdybych mluvil jazyky lidskými i andělskými, ale lásku bych neměl, jsem jenom dunící kov a zvučící zvon.
Kdybych měl dar proroctví, rozuměl všem tajemstvím a obsáhl všecko poznání, ano, kdybych měl tak velikou víru, že bych hory přenášel, ale lásku bych neměl, nic nejsem.
A kdybych rozdal všecko, co mám, ano, kdybych vydal sám sebe k upálení, ale lásku bych neměl, nic mi to neprospěje
Láska je trpělivá, laskavá, nezávidí, láska se nevychloubá a není domýšlivá.
Láska nejedná nečestně, nehledá svůj prospěch, nedá se vydráždit, nepočítá křivdy.
Nemá radost ze špatnosti, ale vždycky se raduje z pravdy.
Ať se děje cokoliv, láska vydrží, láska věří, láska má naději, láska vytrvá.
Láska nikdy nezanikne. Proroctví – to pomine; jazyky – ty ustanou; poznání – to bude překonáno.
1 Korintským 13:1-8